Everything you didn't know about
Old Lahaina Town
Curious about Lahaina, Maui?
Well, here are some of the most common questions we get about Lahaina Town in West Maui.
Is Lahaina a good place to stay in Maui?
Lahaina is a popular tourist destination with plenty to offer. It has several wonderful hotels to choose from, making it an ideal spot for a vacation on Maui. Downtown Lahaina is close to the beach, shops, and restaurants so that visitors can enjoy all of Maui's offerings without having to go too far out (see Front Street in Lahaina). Plus, there are numerous sightseeing attractions appealing to those seeking a more adventurous experience, including whale watching, art galleries, taking a sunset cruise, the famous banyan tree park, Baldwin House Museum, scuba diving, snorkeling off the West Maui Mountains, and other nearby attractions. And the nightlife in Lahaina is just as lively – it's often been called the best place for a night out on the island. Whether you're looking for rest and relaxation or an active getaway, visiting Lahaina is certainly worth considering when you next visit Maui.
Where is the Lahaina banyan tree located?
The Lahaina Banyan Tree is located in historical Lahaina, Hawaii. This expansive tree, estimated to be over 200 years old, has served as a source of beauty and wonderment for visitors since its inception. It stands proudly in the center of this historic district, occupying an impressive one-third acre of land. Since 1873, it has been officially recognized as a place of historical significance by the State of Hawaii, and many tourists come each year to witness its majestic enormity for themselves. The beauty and significance of this incredible banyan tree continue to inspire all that come across it.
Which is better Lahaina or Kaʻanapali?
When it comes to choosing between Lahaina and Kaʻanapali, it is difficult to pick a clear winner as both offer unique experiences. The bustling town of Lahaina, with its iconic front street lined with interesting shops, galleries, and eateries, provides a vibrant cultural atmosphere. If enjoying the sights and sounds of the beach is your goal, then Kaʻanapali should be your selection. With calm, gentle waters and fantastic stretches of white sand beach, there are plenty of opportunities to relax under the sun. Ultimately, the decision between Lahaina or Kaʻanapali will depend on what kind of experience you are looking for; each offers something different that should be taken into consideration before making a final decision. No matter what, you can visit both with only a short drive.
Is Lahaina safe at night?
Lahaina is a lovely tourist destination during the day; however, locals and tourists alike are often concerned about its safety at night. According to recent crime statistics, the crime rate in Lahaina is lower than the islandwide average, particularly when it comes to violent offenses. While this should be taken as reassuring news for anyone who visits Lahaina Town at night, there are certain precautions one should take, such as avoiding walking alone down desolate roads and always being mindful of one's surroundings. Furthermore, individuals should exercise caution near bars or homeless areas. Although it is usually safe to wander around town during nighttime hours, it is important to be extra vigilant, given that no place can ever be entirely risk-free.
What does Lahaina mean in Hawaiian?
Lahaina is a Hawaiian word that has several meanings. It can be translated from the Hawaiian language to mean "cruel sun" or "brilliant," which speaks to the intensity of the Maui sunshine. Its literal translation can also mean "vocal or loud roar" or "a strong window," representing the tropical storms that sometimes strike the island, making it quite literally an 'ocean playground.' The true significance of Lahaina, however, lies in its role as an important cultural symbol: it was once a major Polynesian and Hawaiian port as well as the capital of Hawaii during 19th-century reigns. As an interpretation of these many meanings, Lahaina carries an overall connotation of strength and resilience throughout one's trials and tribulations under both bright days and stormy nights.
Why did Longhi's Lahaina close?
Longhi's Restaurant was once a staple of the Lahaina dining scene, a beloved place for locals and tourists to enjoy authentic Hawaiian cuisine. Unfortunately, after two decades in business, Longhi's closed suddenly in early 2020 due to simmering financial difficulties and failed attempts at restructuring. Additional factors included a series of unfavorable reviews, competition from other restaurants in the city, deteriorating interior facades, outdated menu items, and dwindling customer patronage due to changing consumer tastes. As much as local residents would have liked to see Longhi's remain open for its loyal diners and unique atmosphere, it has become another victim of the ever-shifting business landscape.
What is Lahaina known for?
Lahaina is an idyllic, small town located in Maui, Hawaii. Known for its rich history, historic buildings, popular harbor, and breathtaking beaches, Lahaina is a popular hot spot year-round for tourists and locals alike. Additionally, the town has a renowned restaurant scene that serves some of the finest local dishes. For sightseers, attractions like the Old Lahaina fort, Banyan Tree Park, and Front Street make it easy to explore this charming town's past, while championship golf courses and downtown shopping give modern visitors plenty of entertainment options. With its stunning landscape and important landmarks, Lahaina is an excellent destination to experience Hawaii's most breathtaking sights.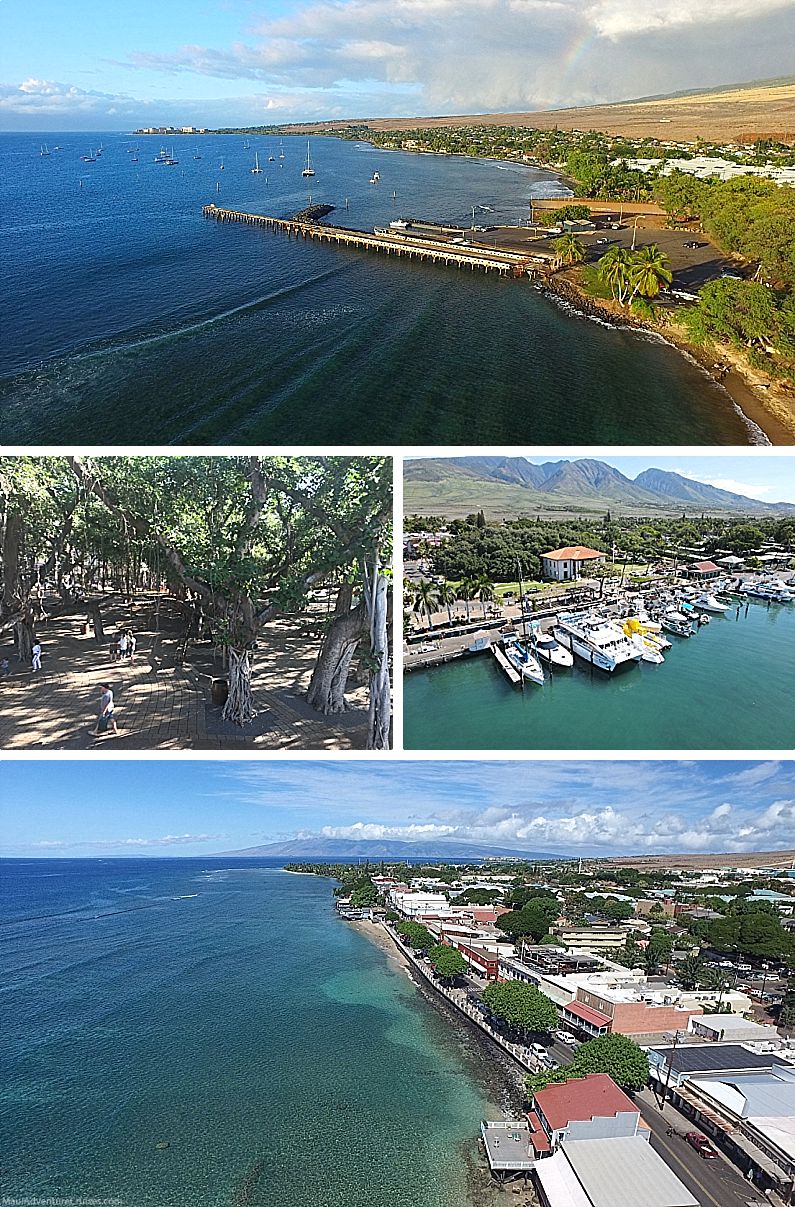 When was Lahaina the capital of Hawaii?
Lahaina served as the capital of the Hawaiian Islands from 1820-1845. This period was known as the Kingdom of Hawaii, led by Kamehameha I and his successors. During this time, Lahaina's royal palace housed some of the most influential Hawaiian chiefs and rulers. Additionally, it served as a trading post for sailors and merchants to trade goods with natives and collect sandalwood for export. Lahaina also became a focal point for Christian missionaries that were hoping to spread their teachings throughout the islands. By 1845, however, King Kamehameha III had declared Honolulu to be the new capital city of Hawaii, effectively ending Lahaina's reign as the seat of power in the islands.
So whether you're visiting Lahaina Harbor for a Maui whale watching tour or heading to the Royal Lahaina Resort for the luau, Lahaina is worth a visit.
---
Maui Adventure Cruises
Average rating:
0 reviews